Year 2019
Scope App Design

My Life Films is currently a website which allows users to create a film for a person living with dementia by uploading their unique photos and videos. A personalised video is the created for this person which can be easily shared. The brief was carry out user research, and plan a new app which allows users to create their film
User Personas & User Task Flow
The primary target users for My Life Films are family members of people living with dementia. Below is a pie chart representing the target users for this website, along with the user task flow for the amount of steps it will take the user to complete their video using the app.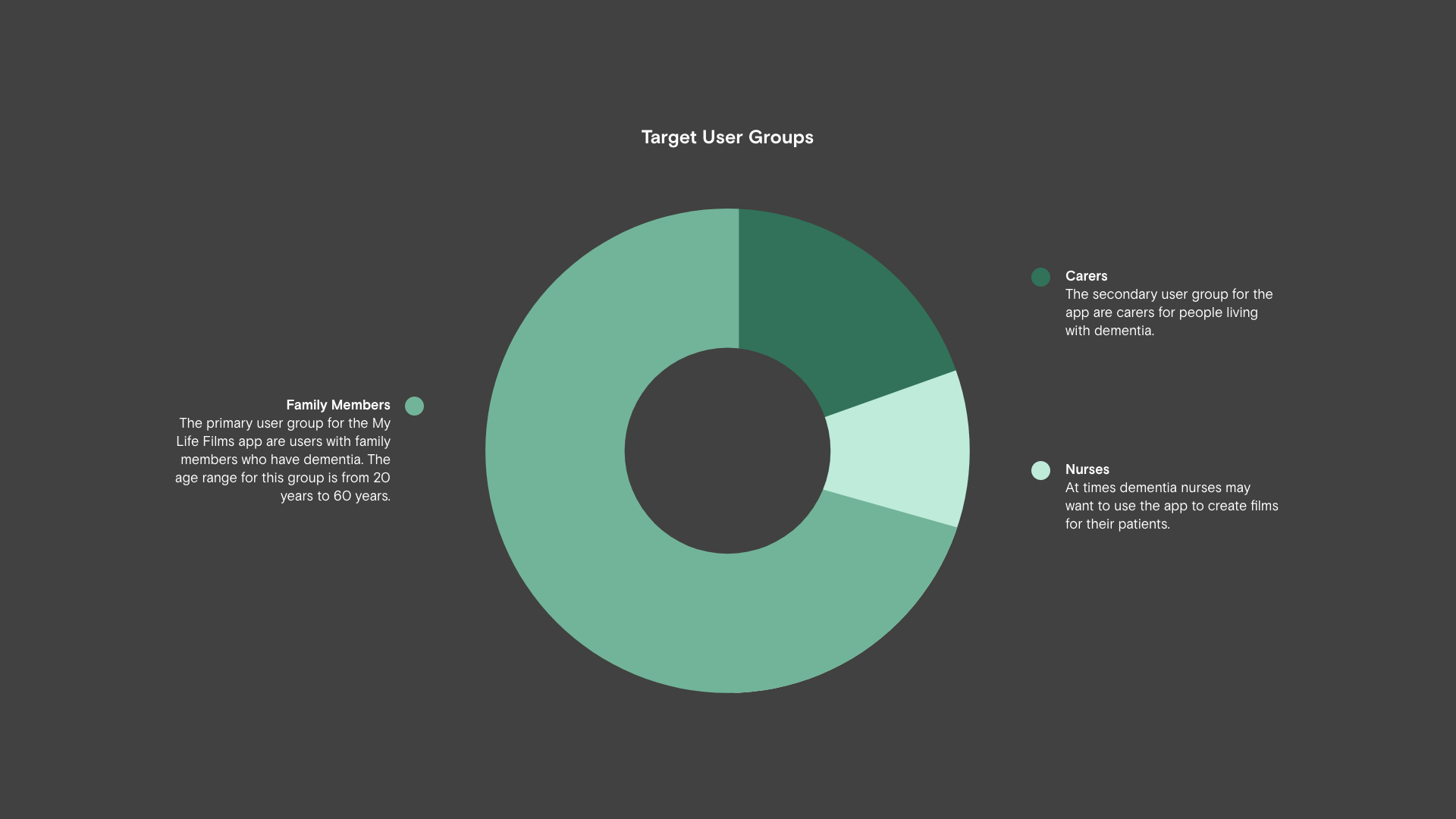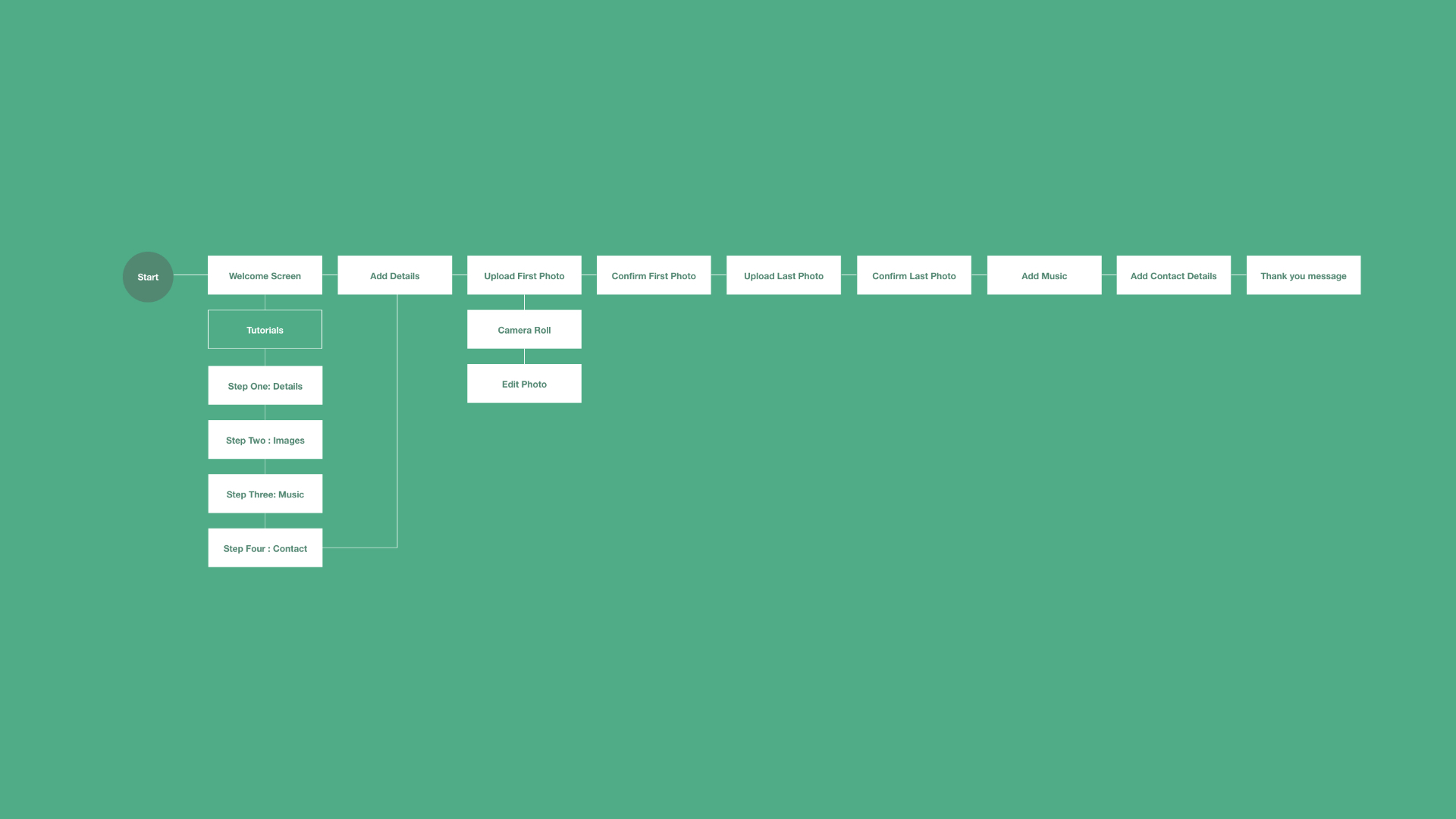 Wireframes and Prototype
These are some examples of wireframes created for the My Life Film app. I used these wireframes to create a fully functioning prototype which the client was able to use. The app is currently awaiting designing and development.