year 2019
scope Branding, UX & Design
deliverables Brand guidelines & website

Pixeled Eggs is a digital agency based in London, where I was the lead UX and UI designer. Pixeled Eggs create websites and apps for a varity of clients including UK based charities and e-commerce sites such as UK Youth, Tigi, One and The Royal Foundation . 
Pixeled Eggs is a digital agency based in London where I was a UX and UI designer. During my time there, I was briefed with creating a new brand identity for the agency, and redesigning their website.  The key values we aimed to represent in the brand and website were bold, approachable and clever.
I was the lead UX, UI and Visual Designer for this project collaborating with a developer and QA from Pixeled Eggs.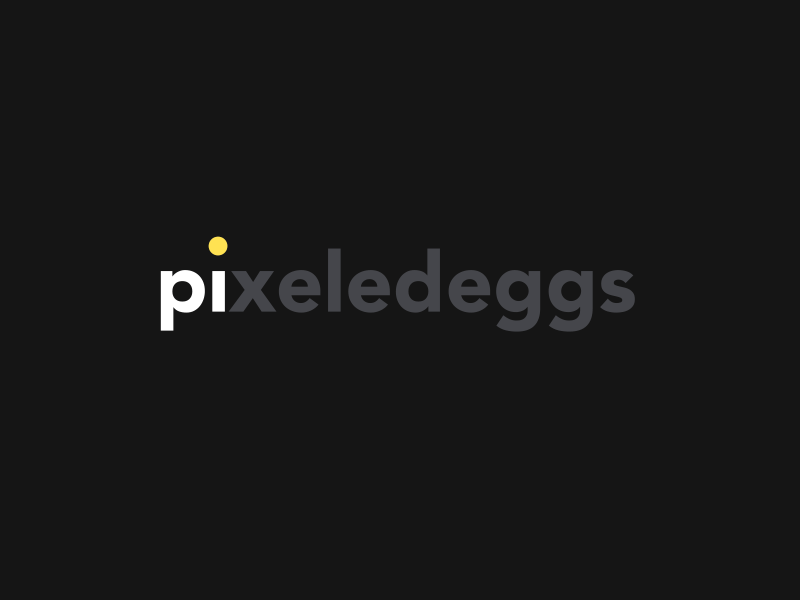 I explored and proposed new ways of using the logo on a black rectangle to reflect the bold personality of Pixeled Eggs. I created new brand guidelines documenting how to use the logo to ensure this was used consistently across digital platforms and marketing material.
I decided on primary colours of Black, Red and Yellow. This colours are strong, and reflect boldness.  I decided to use a 'blob' shape to play on the 'eggs' part of the agency's name. Avenir Black is a typeface which feels professional, yet approachable. It is slightly rounded, yet highly legible so I felt this was the perfect font to reflect Pixeled Eggs.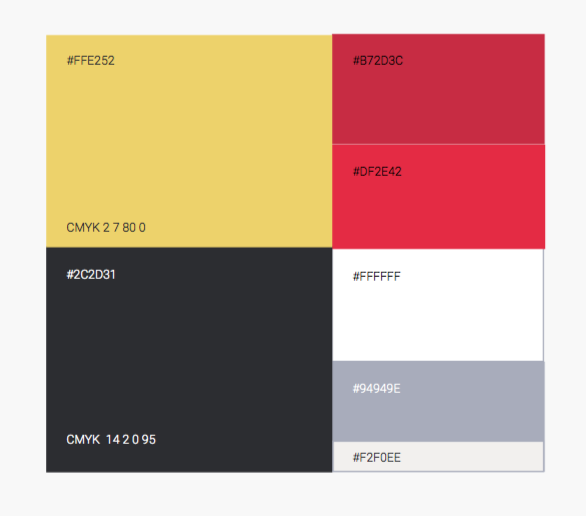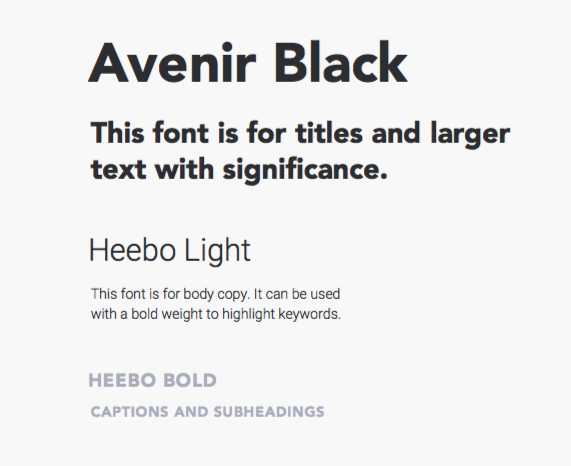 As part of the brand identity for Pixeled Eggs I created a leaflet and business cards. This shows how the brand identity could be applied on a variety of assets.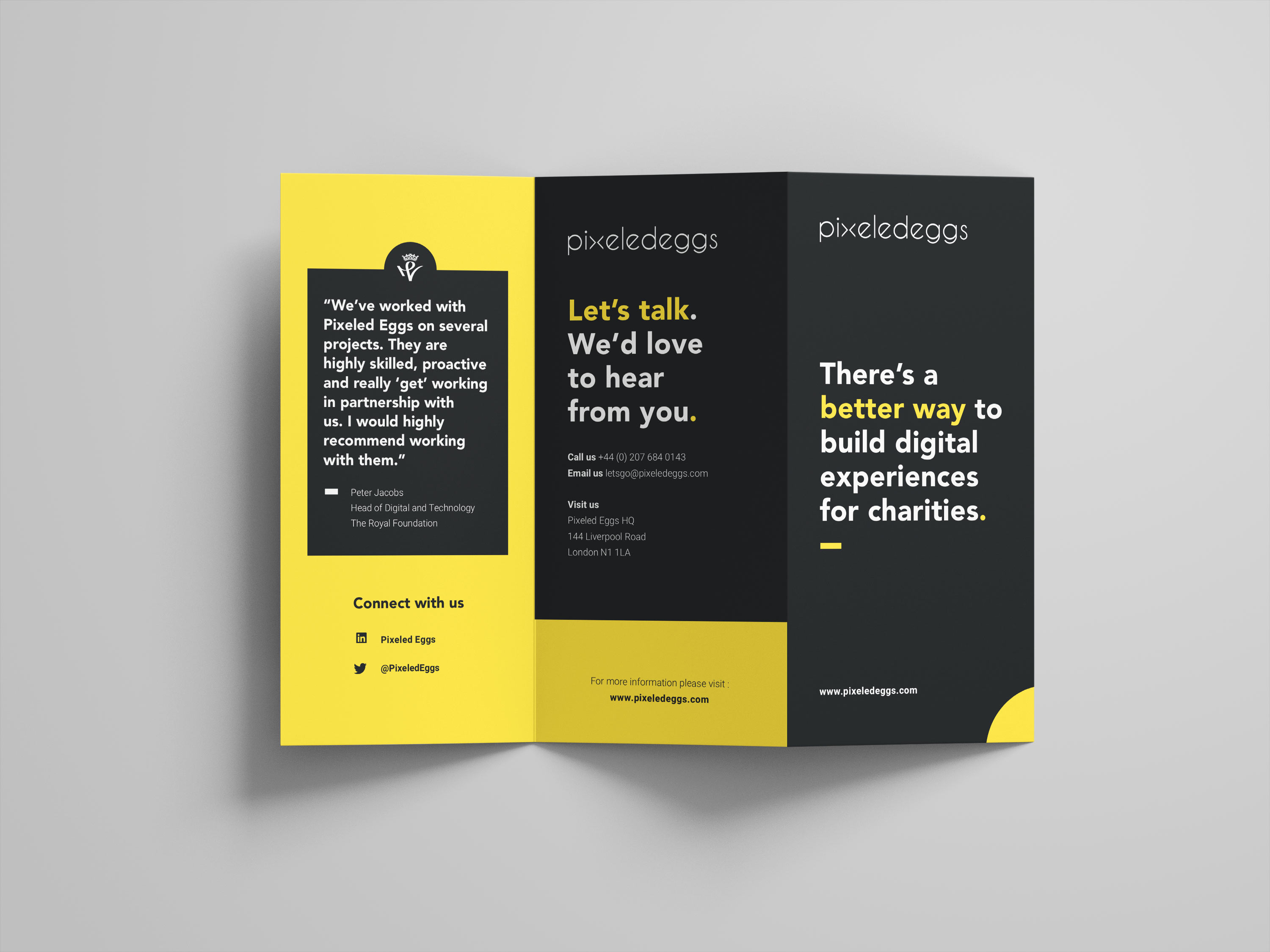 The target user's for the website was potential clients. The goal was to showcase case studies and introduce Pixeled Eggs' services.
I wanted the interface to be clean with a simple structure. The interface used a lot of white negative space, in order to bring the attention to the colourful case study images. I designed unique interactions such as a loading screen and micro interactions to emphasise certain areas of the site.
A key challenge for this project was that as an internal project it had a very short time frame and no budget. Therefore, the interface and interaction designs needed be considered and I made sure to run ideas past the developer to make sure it was possible within the time available.