Year 2018
Scope User Experience & Website Design

Pony Bikes is an international dock-less bicycle renting service available in the UK and France. Pony Bikes aim to create a fresh and modern approach to the dock-less bicycle industry using a strong and bold brand with bright colours and fun imagery. The brief was to create a one-page website which introduces Pony Bikes, their price plans and the features of the dock-less bicycle.
User Personas & User Task Flow
The target users of Pony Bikes are students and young adults across the UK and France. They aimed to get young adults who are looking for an easier way to commute to download the Pony Bikes app and start using their bikes on a regular basis. Below are some examples of user personas created for Pony Bikes taget audience and the user flow of how these users will interact with the website.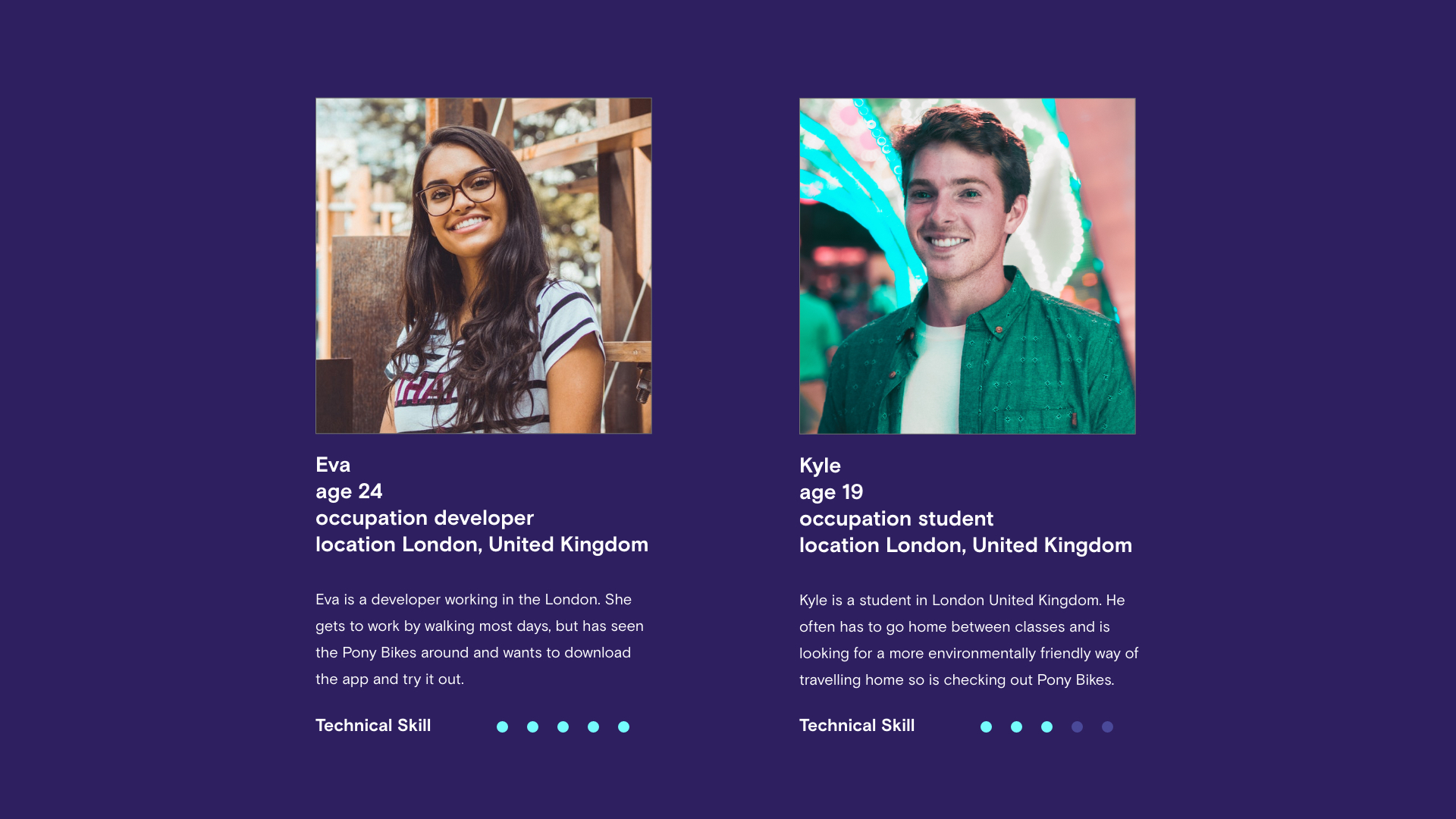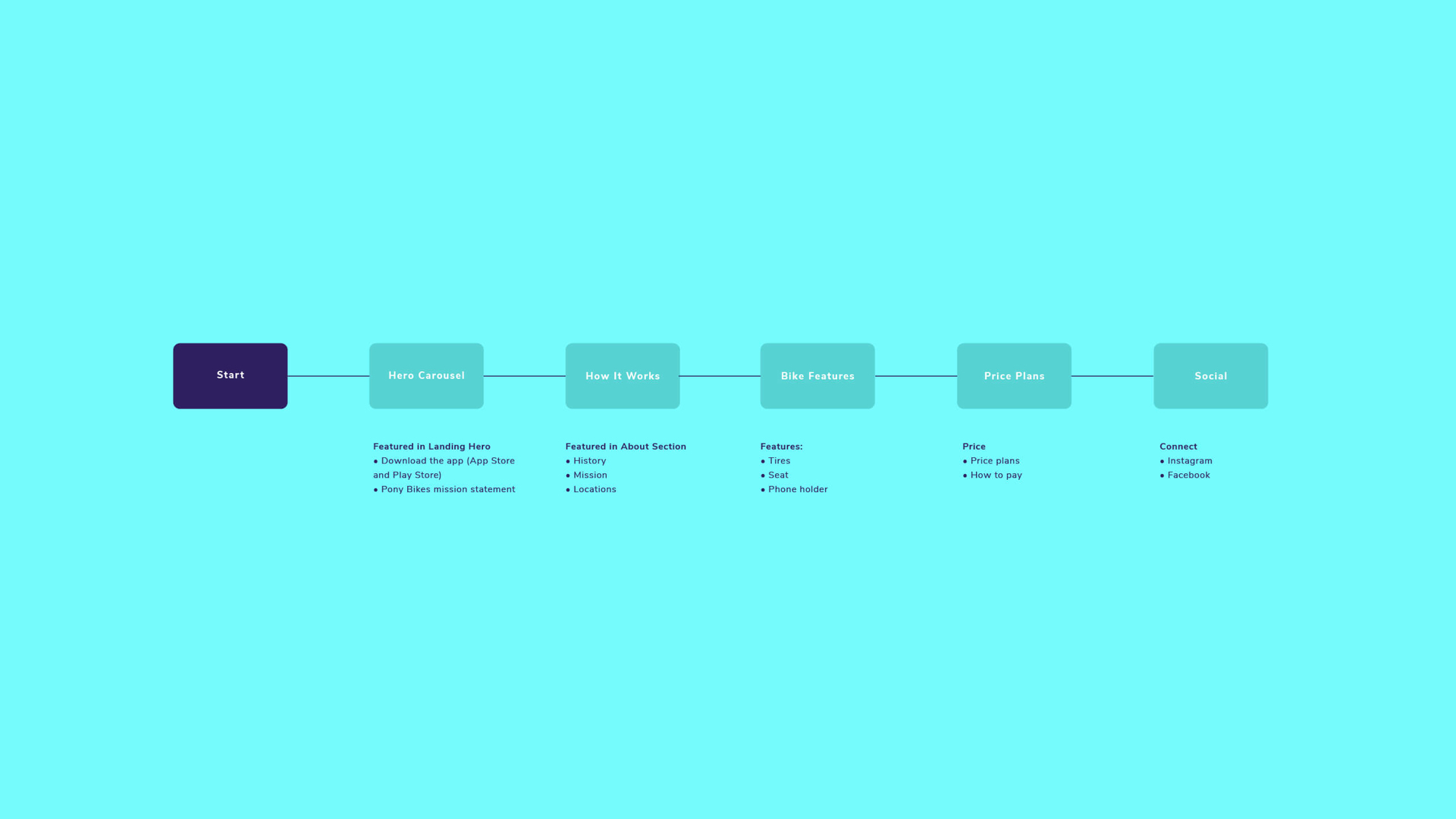 Wireframing
The requirement for Pony Bike's new website was to create a one page website which was easy to use on mobile devices. Therefore each module needed to be carefully thoughout and fullfill a purpose for the user. I created 6 areas of interest, which could be easily reached by scrolling down the website, or through the navigation. Below is an example of the wireframes created for Pony Bikes.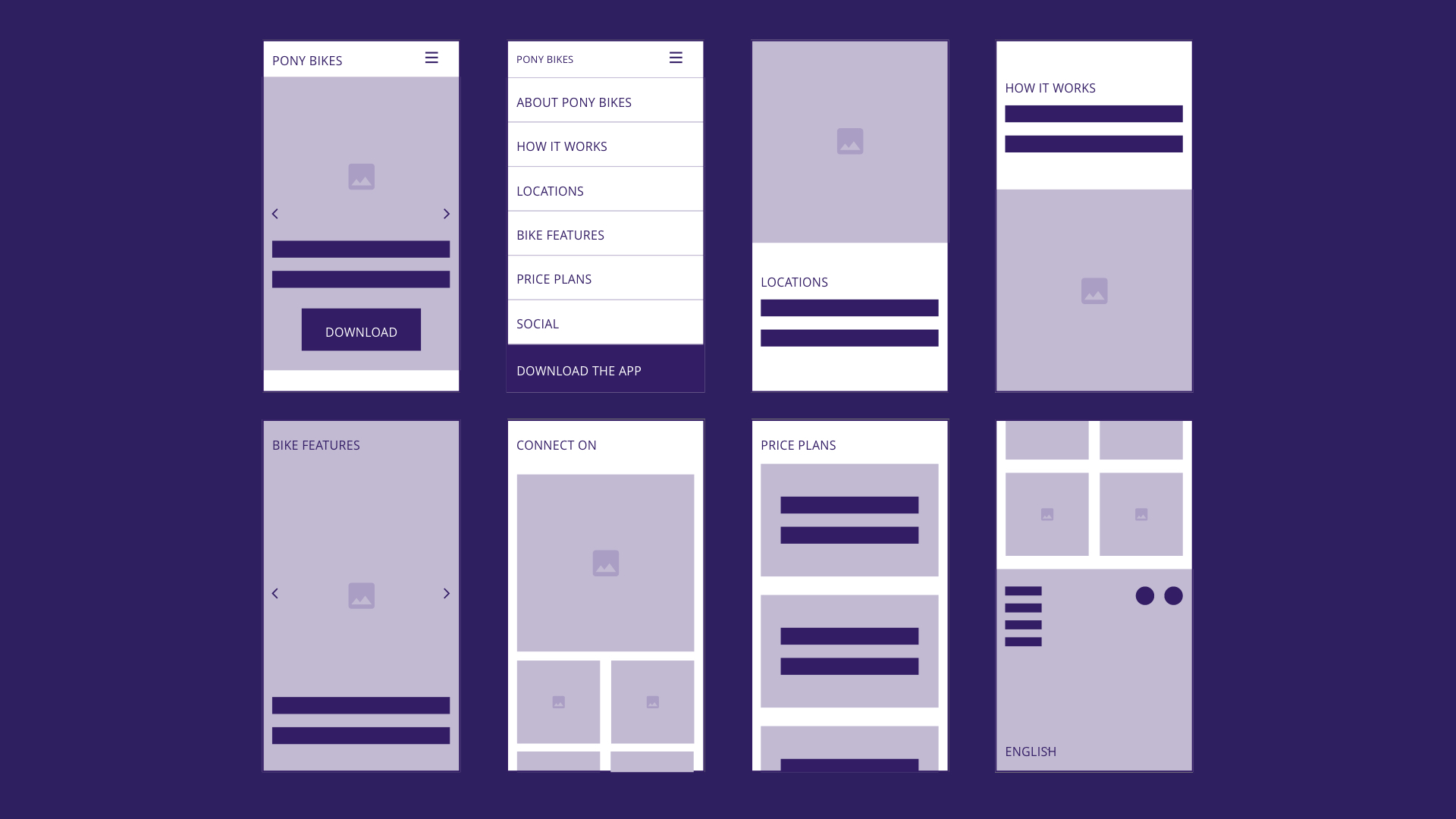 Designs
Using the brand guidelines and imagery provided I created the designs for the website. I wanted the designs to be playful and bold inline with the brand and design of the bikes. I also created unique interactions and animations to areas around the website to ensure the playfulness of the brand was incorporated in the user interactions as well.