year 2019
scope UI Design
deliverables Website

Rise Above is part of Public Health England's initiative to provide a space for teenagers to learn and talk about topics such as love, friends, body and mind health. It creates inpiring and useful stories on how to have a healthy relationship with these topics. It's content is created by teenagers for teenagers.
The breif was to refresh their existing brand identity and update their website. The website needed to be responsive and work seemlessly on mobile platforms. It was therefore important to make sure the website was optimised for mobile useage.
On this project I was the lead designer for the brand identity and the UI design.
The concept for the branding was to make it bold and impactful. Therefore, Black was the primary colour along with contrasting vibrant colours. Budget was a challenge when looking for fonts as only system or Google fonts were free. I chose Poppins as the primary font because of it's bold weight and readability. I also update the seconadry font to Roboto which is popular font for it's legibility and load speed.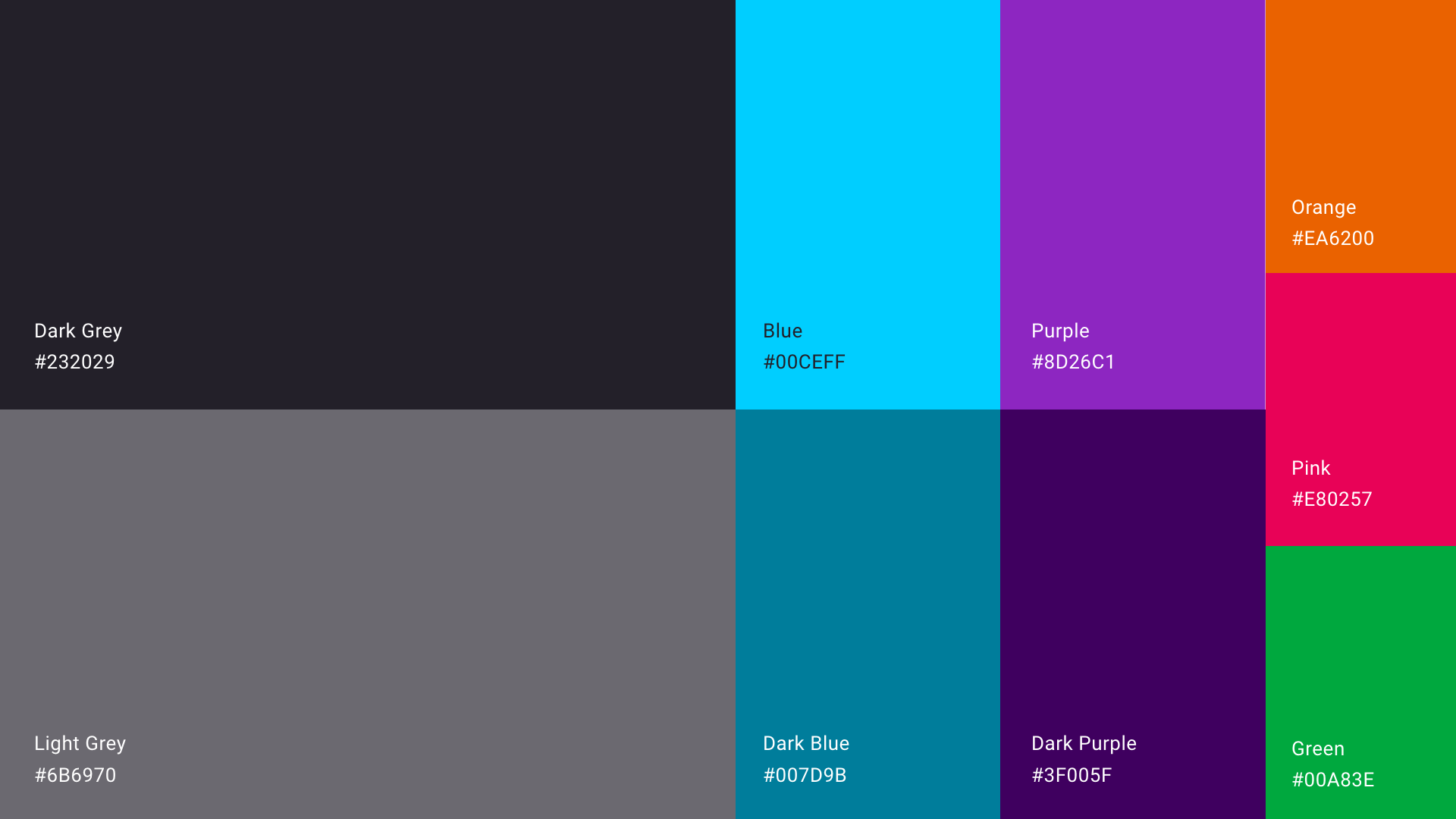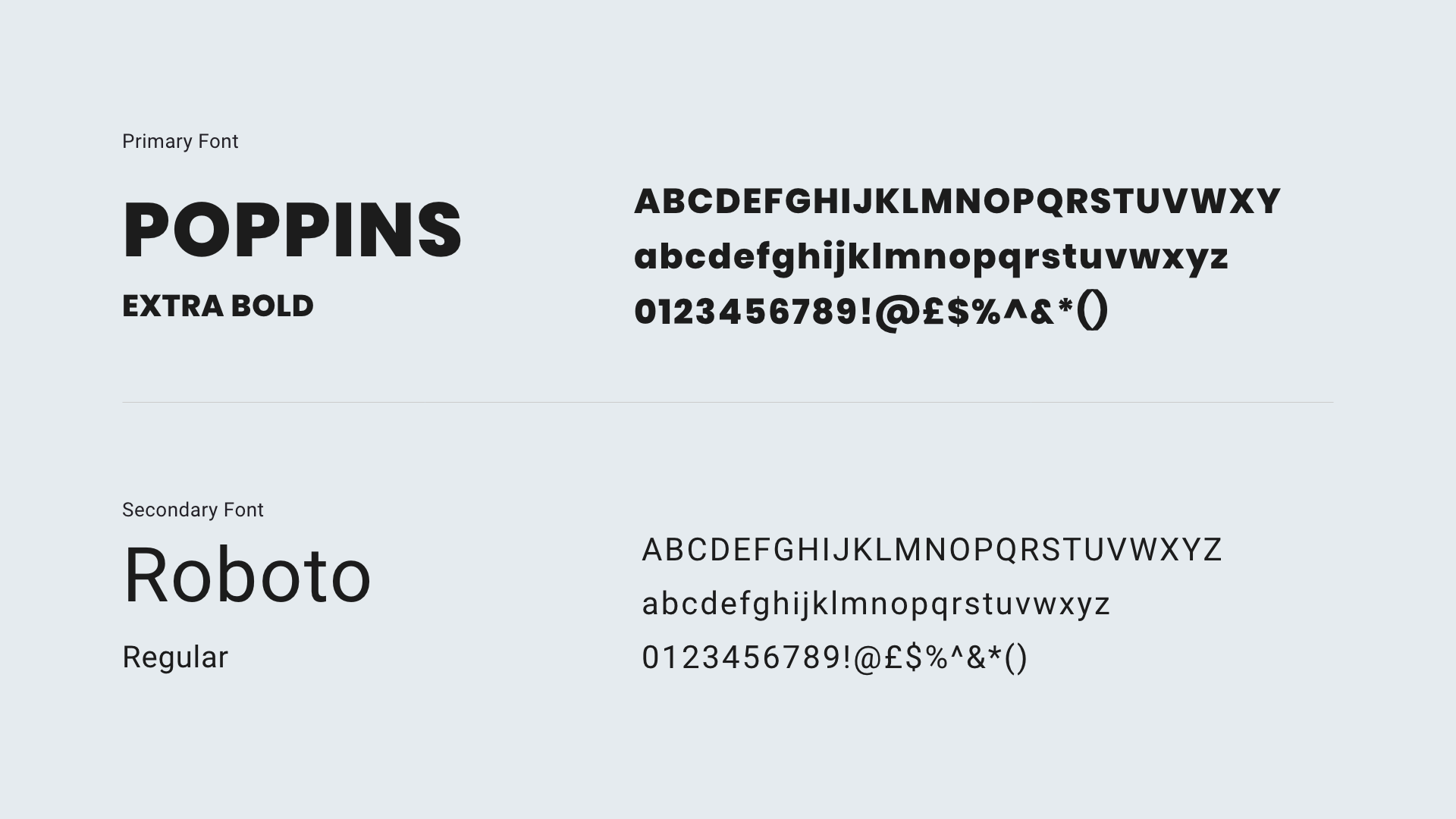 I documented the colours, headings, symbols and components in a system to allow developers and clients to stay up to date with expected behaviours of each component.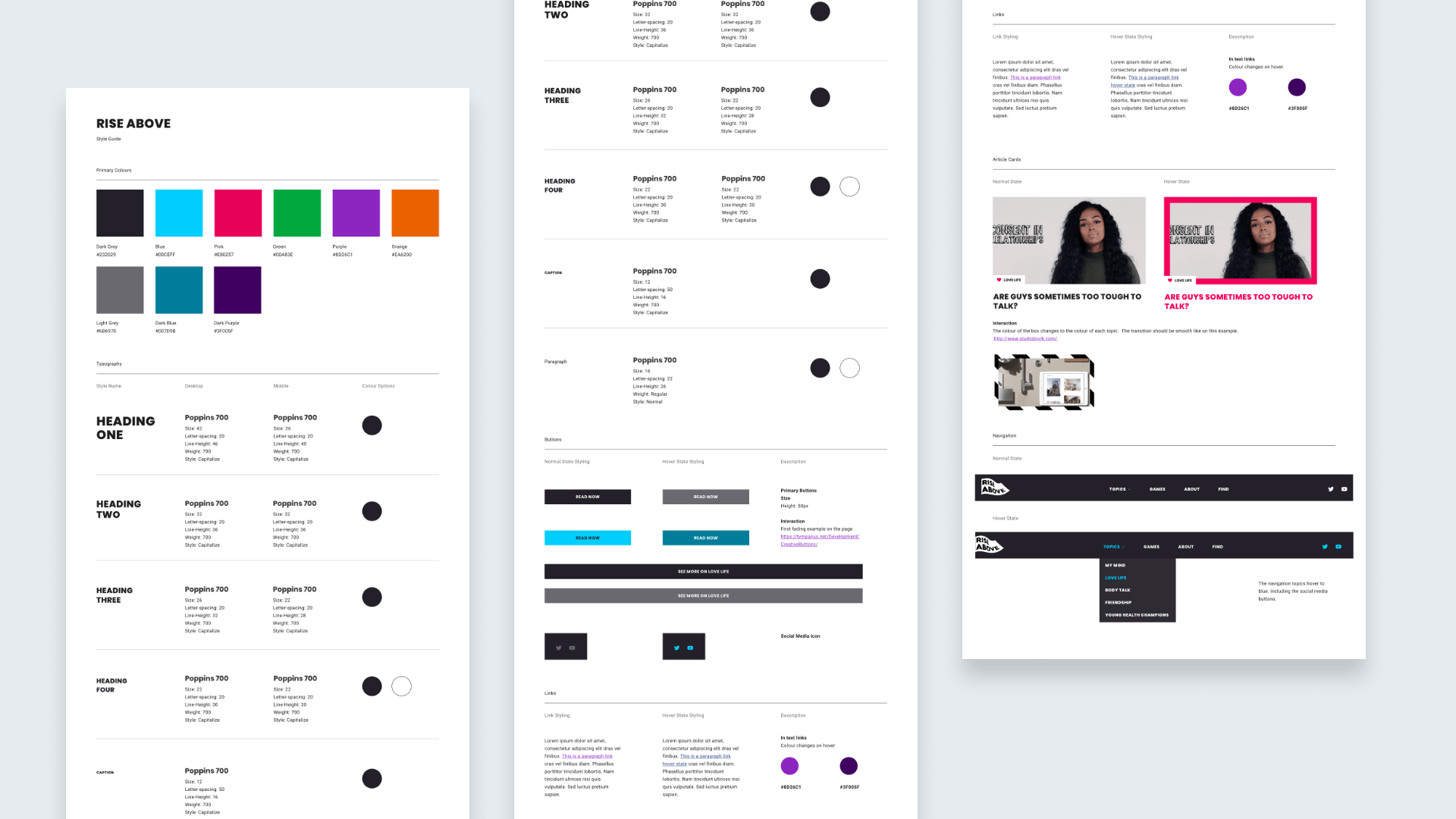 Below are the updates to the interface. It was brief to keep the same layout of the homepage however updating the interface design with the new branding.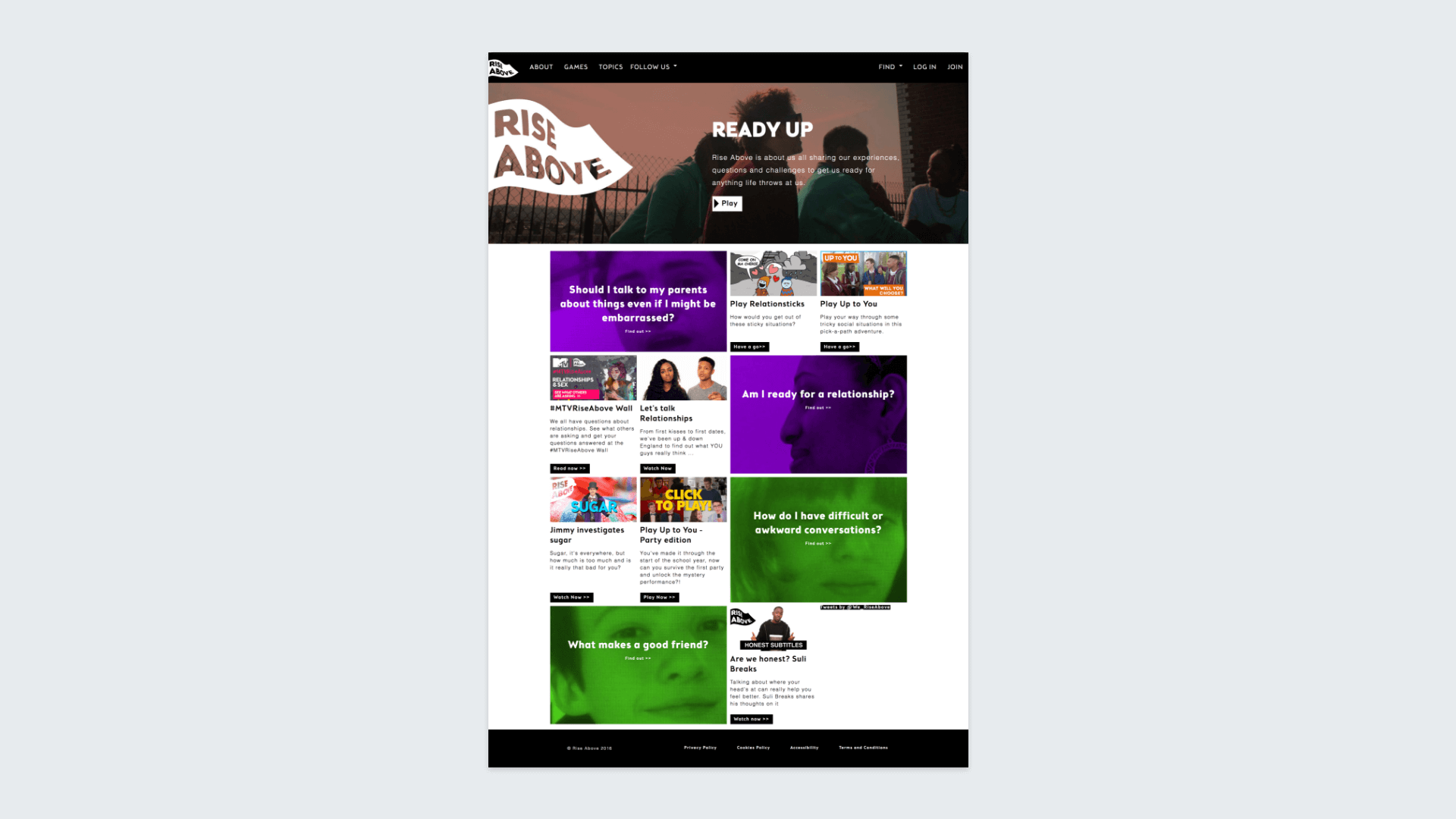 The website is live and is being optimised to ensure the website's performance is being improved as time progresses.