Year 2019
Scope User Experience & Website Design

The Royal Foundation was set up by Prince William and Prince Harry in 2009 as an establishment for all their charitable enterprises. The Duke and Duchess of Cambridge, and the Duke and Duchess of Sussex are the current patrons of the foundation, and the website acts as a hub to inform trustees and the public about programmes they are involved in.
The brief from The Royal Foundation team was to restructure and redesign their website in accordance with new brand guidelines provided, and to create a clear structure and user journey to showcase the charitable themes and programmes. They asked for a highly visual approach, with unique interactions throughout.
Research & Planning
The first step of the planning phase was to carry out some user research. The Royal Foundation provided a list of target users, and a summary of goals of the website. The Royal Foundation's primary users would be potential trustees, partners and fundraisers, in addition to handling enquires from the press. Below is an example of the site structure I was able to create from this information, along with some examples of user personas, and user task flows create to ensure each user was able to achieve their goal with ease on the final website.
Sitemap & Navigation Structure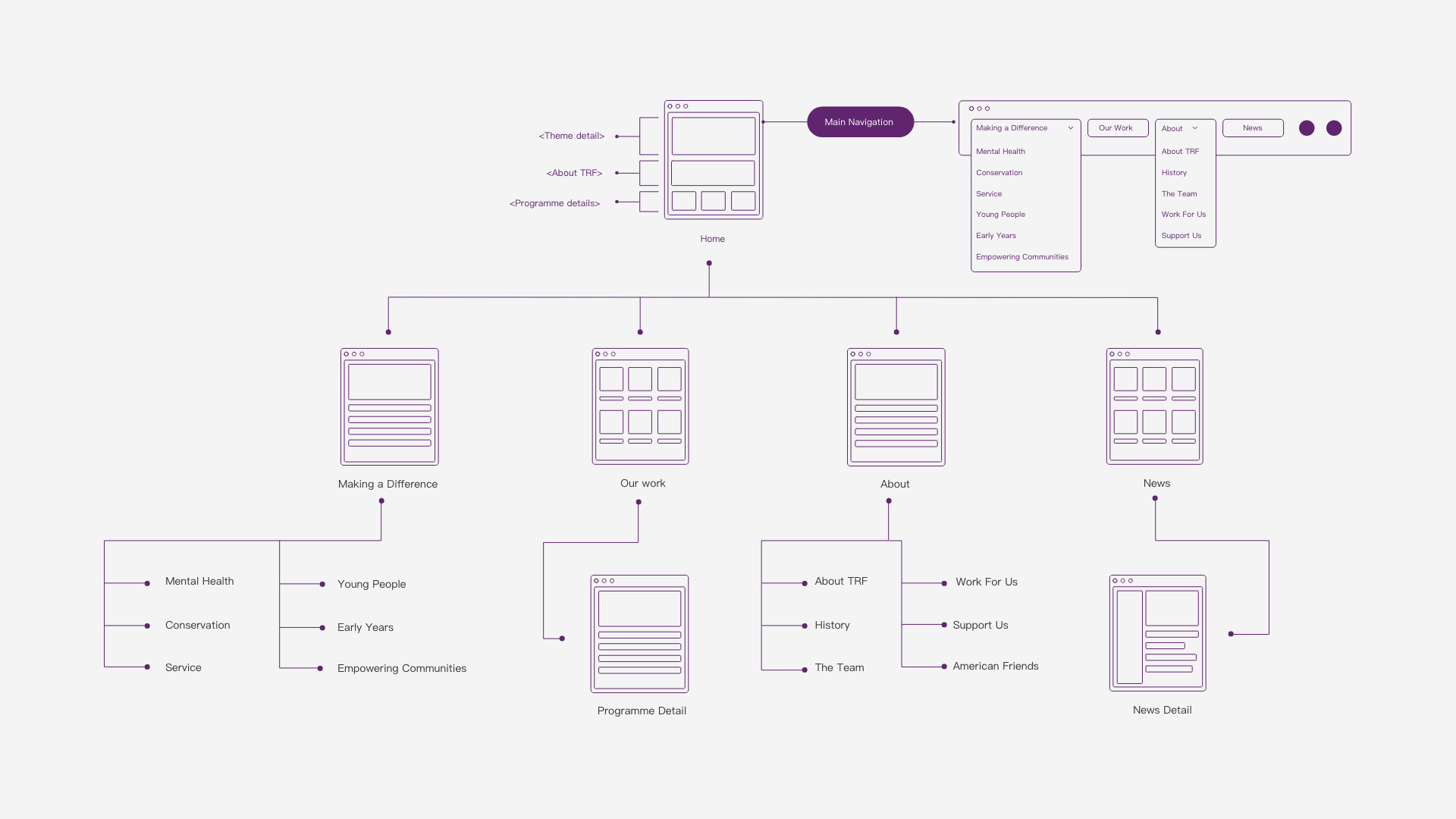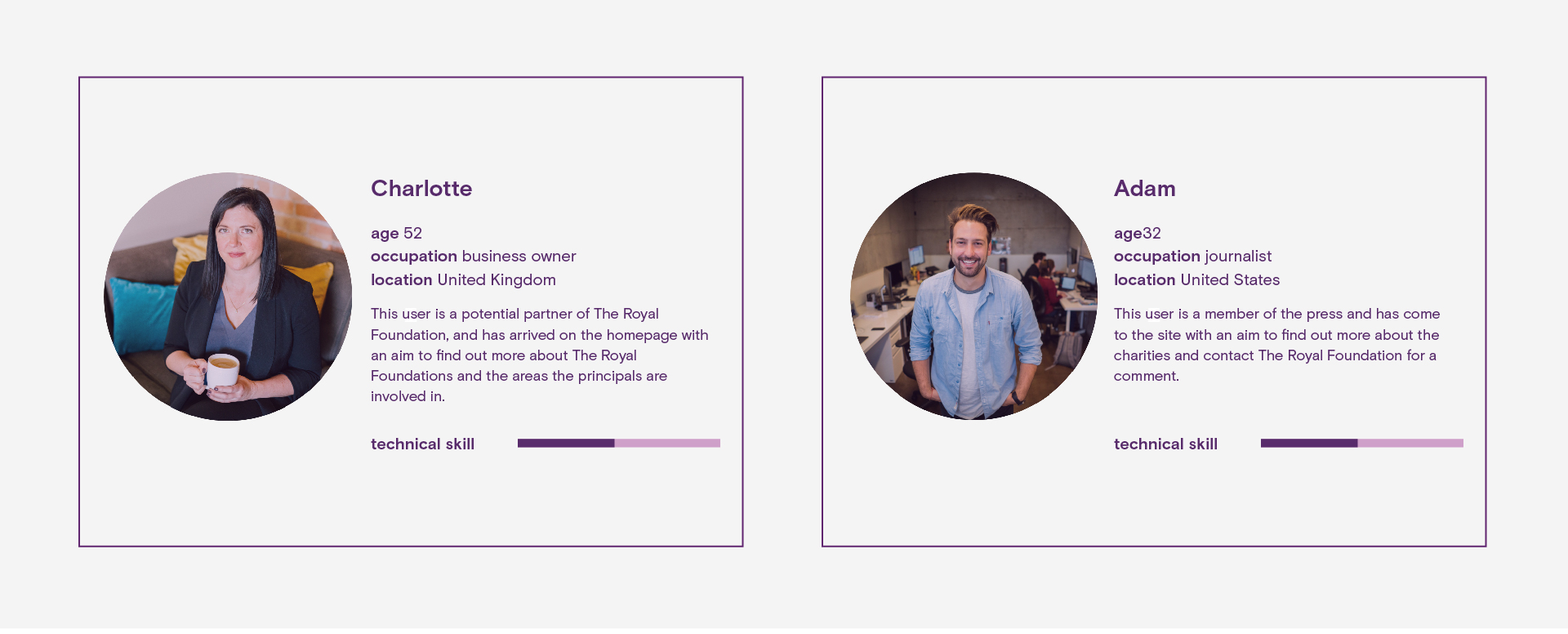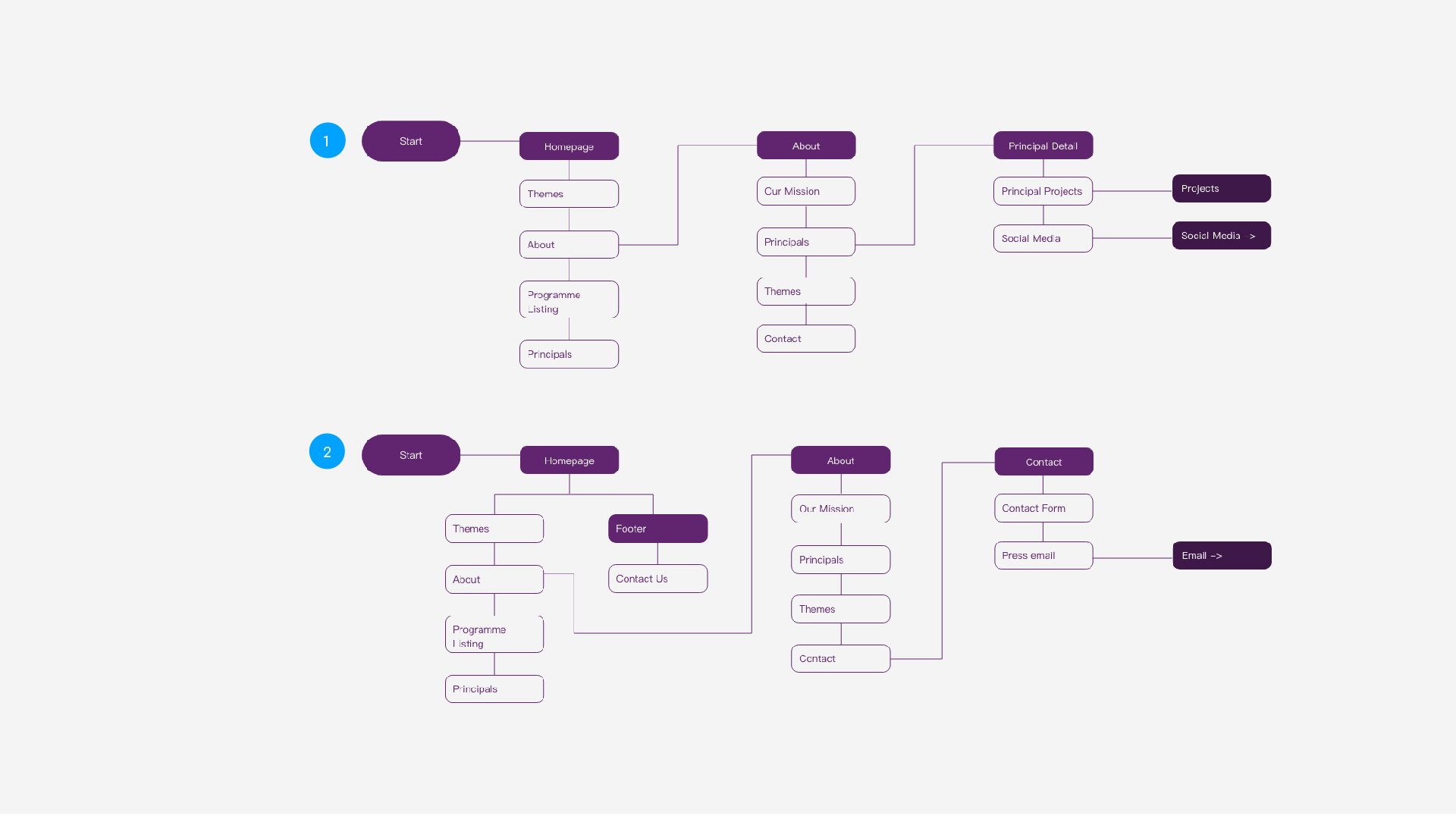 Wireframing and Prototyping
Below are some examples of the wireframed set of content managed modules, which can be used in conjunction with each other throughout the site. I had to make sure each module would be flexible enough to have a varied amout of text and image size, and be used for different purposes. This allows The Royal Foundation team to update their website easily as they expand their programmes. An interactive prototype of the website was built and tested against the user goals set out in the beginning.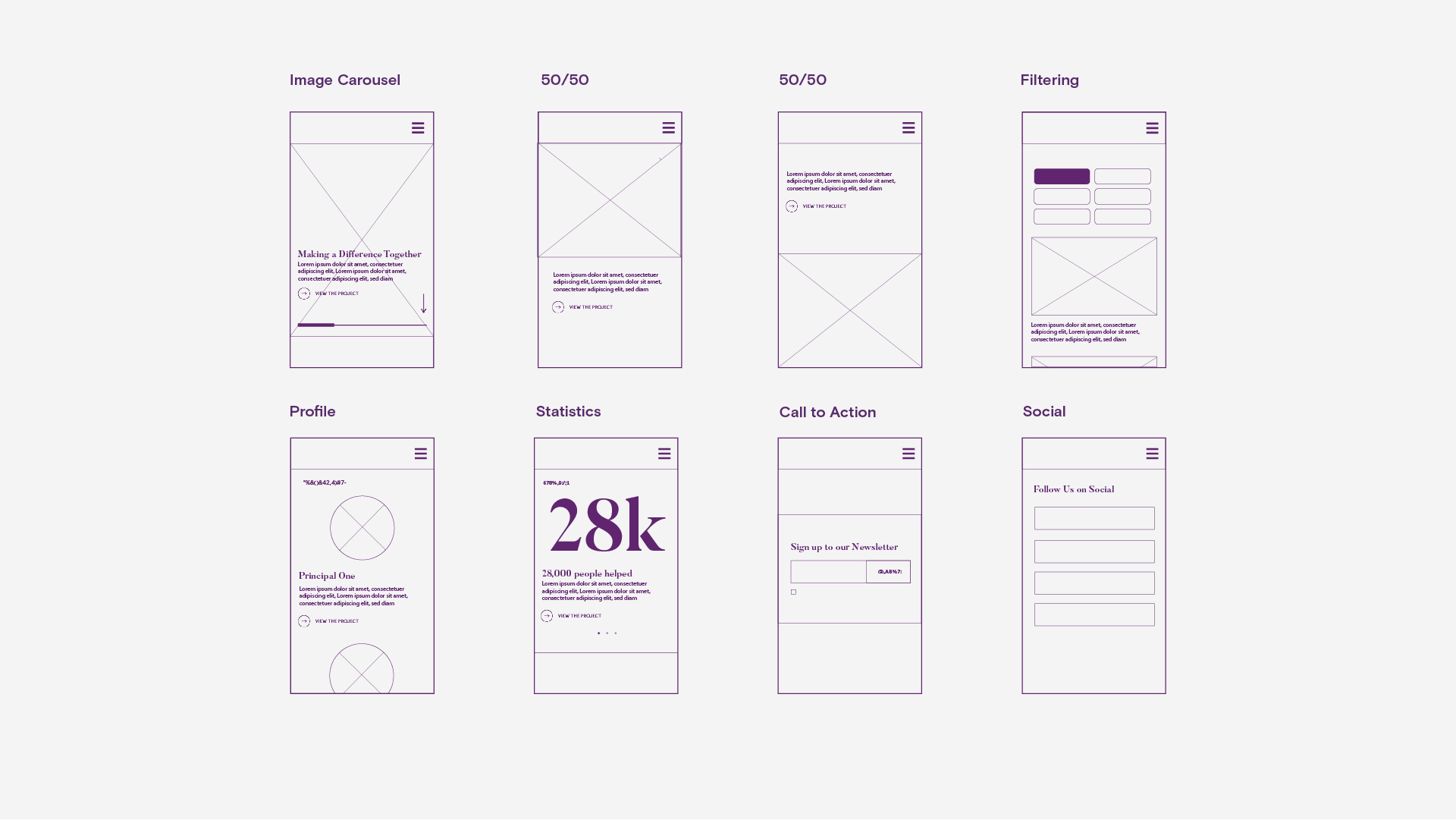 Designs and Result
For the designs I used exisiting brand fonts and colours, but focused on adding unique interactions throughout as the user explores the website. I relied heavily on strong typography and large imagery to showcasing statstics and areas the principals are involved in. The site is currently being developed in a phased approach.