Year 2018
Scope User Experience and Design
Client Tigi
Copyright by Tigi is a part of the Tigi haircare family offering high-quality haircare products and expert advice to salons across the globe. As part of Tigi's website redesign, we were approached to create a haircare app which could be used by hairdressers to create a personalised haircare regime for their client during their consultations.
User flow

As part of the planning for the Tigi Copyright application we created mapped out the users journey through the application.

Prototyping
The next step was to create a prototype for the haircare app. This was done through a series or wireframes for each of the steps. Below is the Welcome and Registration screens, educational videos showing how to analyse hair texture, porosity and elasticity. The hair dresser goes through a series of questions with the client and ticks the relevant answers.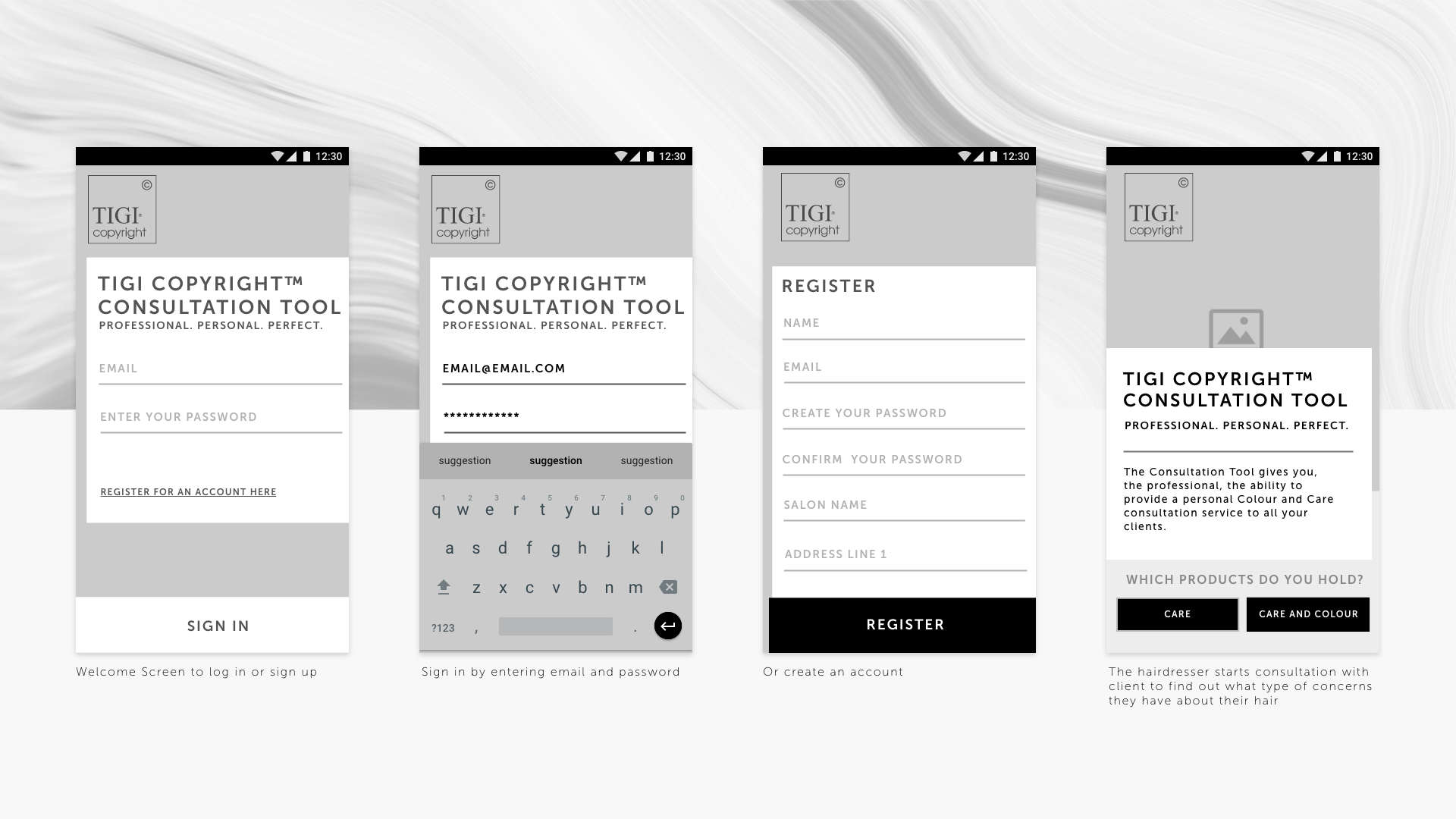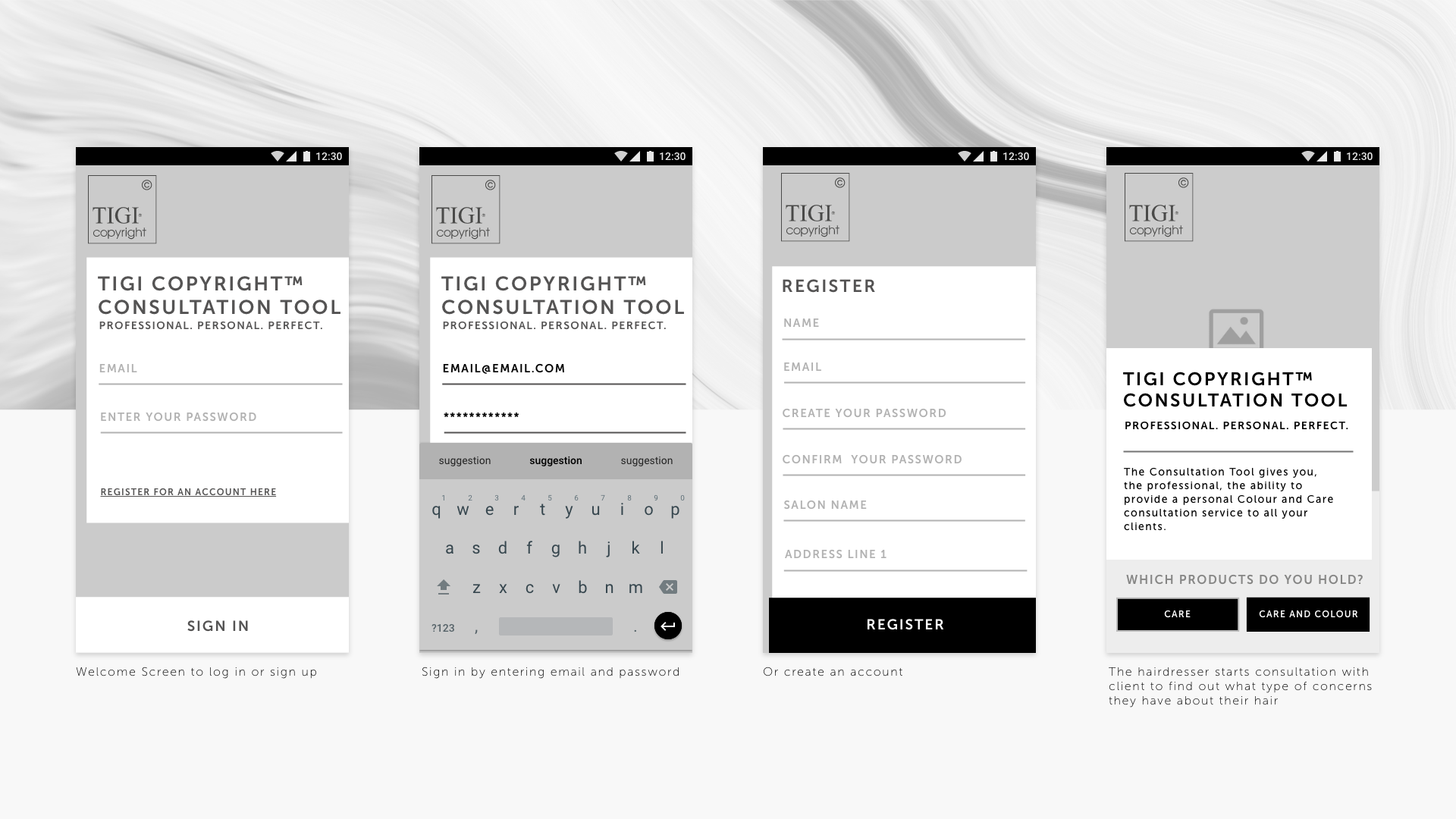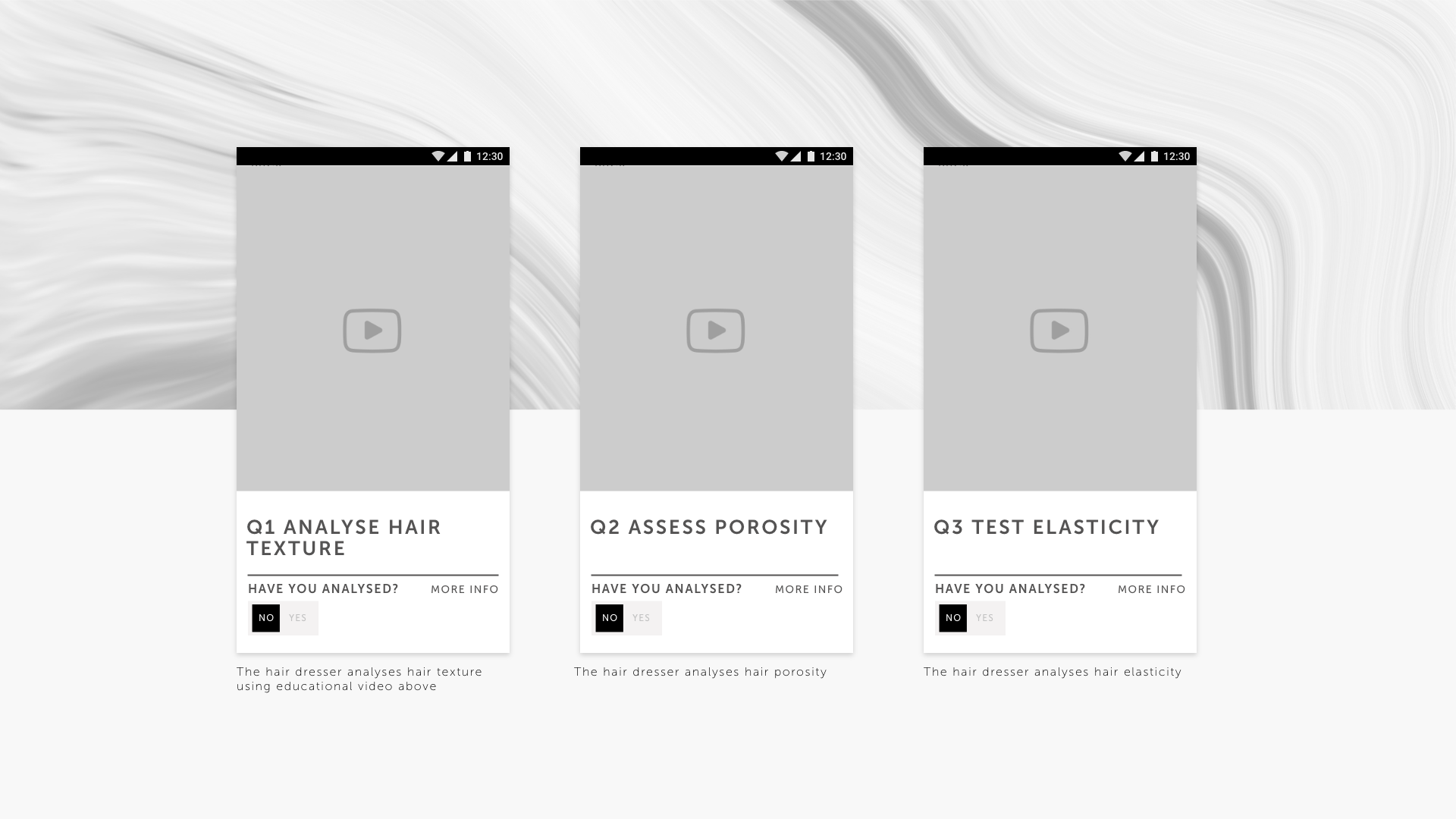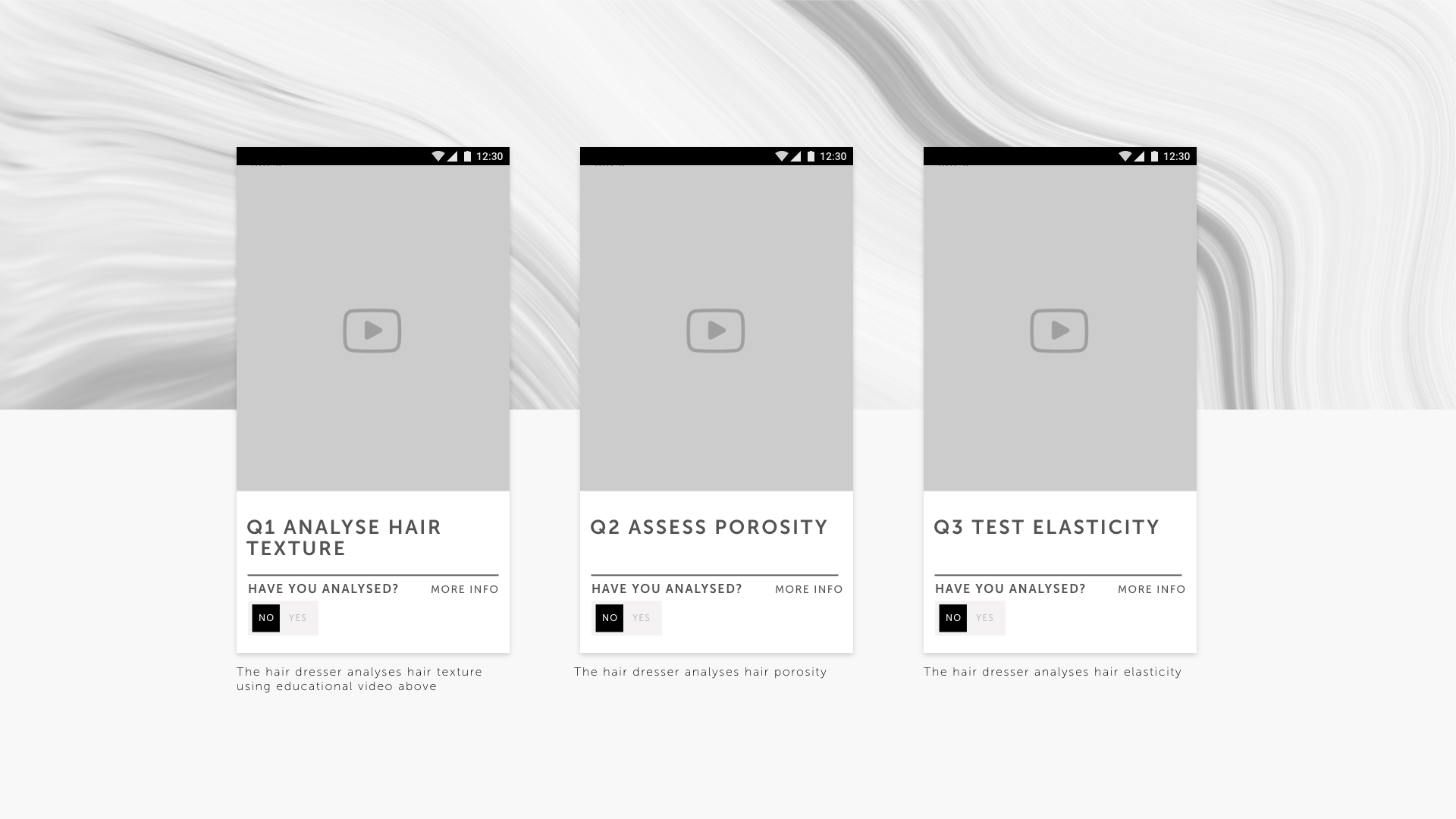 Designs
The final app designs were required to use Copyrights branding and images. They use an editorial and juxtaposed layout with spacious typography. They have a grey marbled texture which was used throughout the designs.